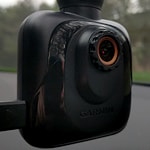 Our associates at Sill-TerHar Mazda get many inquiries about dash cams, and our team is always happy to help shoppers learn about automotive tech features. Dashboard-mounted cameras are increasing in popularity among Broomfield, CO motorists because they offer an array of perks.
One of the main reasons motorists use dash cams is because footage can be used as evidence. Not only can motorists use dash cam footage as evidence in a collision, but it can also be used to contest traffic violations. Additionally, motorists can use dash cams to report reckless driving to the police. Some dash cams have two cameras with one facing the cabin. This helps prevent theft because certain dash cams start recording if motion is detected. If the camera detects motion, it sends alerts to your smartphone.
Many parents use dash cams for added peace of mind when their teens start driving. Dash cams are a great way for parents to keep watch on their children's driving habits.